On Friday 20th August it was the wonderful Lisa's birthday
This Girl Is
That is her blog there, I recommend you read it, it's a marvelous blog full of sewing, crafty goodness
Her husband, Dave told me on Wednesday that it was her birthday this week (next time more notice Mr Hughes)
So I decided to make her some ribbon roses
red ribbon rose
Two gold ribbon roses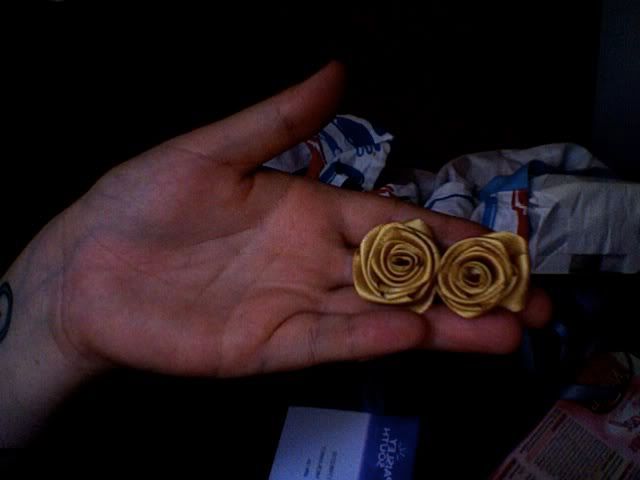 two tiny blue ribbon roses
I made these into hair slides, so hopefully the wonderful Lisa will like them!!
gold hair slides
big red ribbon rose
I also got my boyfriend to make her a card,
here is a little tutorial to make your own ribbon roses!!!
Not a very good video
Ribbon rose tutorial
Anyway!
Happy Birthday Lisa xx